Translation missing: en.sections.post_template.title:

LEUCO p-System
Learn About the LEUCO p-System™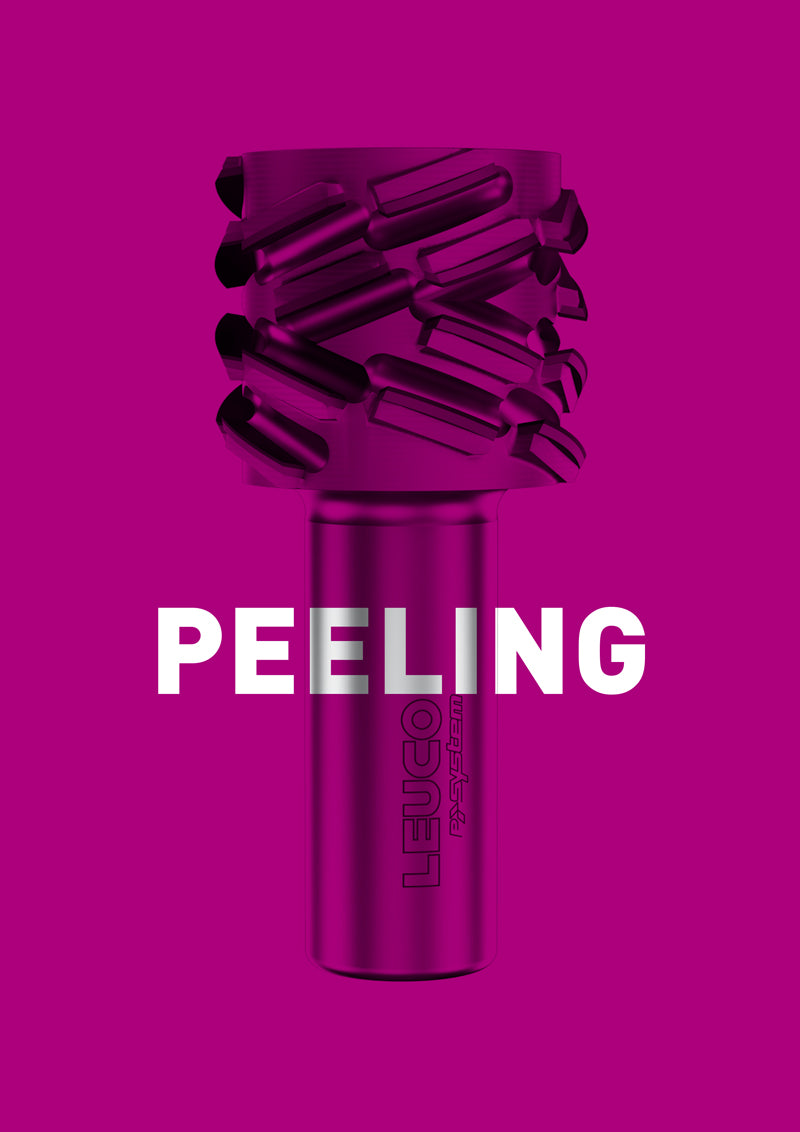 Shop p-System
It's all about face shear! The Revolution of Peeling.
LEUCO p-System tools are used for jointing, rabbeting and dividing on stationary and through-feed machines.
The evolution of face shear has gone from having carbide insert tools with 0 to 15 degrees to diamond tools with face shear of 35 – 45 degrees. Then as the complexity of challenging materials and laminates evolved, so did the need to machine them economically. Some of the newer materials were so fibrous that it was impossible to achieve a finish cut with lower face shear tools. In these cases the p-System made the impossible…Possible!
Leuco's R&D took on the challenge and developed a tool with 70 degree face shear. That's almost double the shear of previous tools. And the p-System was born. What does the "p" in p-System stand for? Well, it was noticed during the development that the cutting edge did not function like normal tools but rather in a Peeling affect. The shearing forces are very strong allowing for this tool to cut just about any material clean and for a very long time.
Due to the very strong 70-degree shear a lot of diamond tips are necessary to make up the tools cutting edge length. In some cases, more than twice the diamond is necessary than conventional tools. The amount of diamond is directly linked to cost. Therefore, the application for every p-System should be looked at in detail to insure it is the correct tool for the job.
Benefits of the LEUCO p-System
Finished Cut

Milling With Finish Cut Quality Without Post-Processing
The p-System produces edges in finish-cut quality, time-consuming grinding is no longer necessary.

Save Time

Reduction Of Downtime
In the case of end-grain cutting, the p-System allows the cutting head to pass the edge against the feed without causing edge chipping.

Chip Free

Chip Free Jointing of Veneered Boards
Cutting veneer like a sharp knife, the p-System hardly exerts a cutting force and make a clean cut, regardless whether the veneer overlap is 2mm or 10mm.

Exotics

Fibrous And Exotic Materials
Thanks to the large shear angle the fibers are cleanly cut, often not even post-processing is needed.